Mtns Made

The New Wave from
The Rare Air

2016 — 2018
Mtns Made Trademark





Photo: Ona Janzen




In the picturesque World Heritage listed region of the Blue Mountains, creative industries provide the third largest contribution to the local economy and account for nearly twice the national job average. With that in mind, the Blue Mountains City Council released a tender to create a cultural identity that would unify creative professionals and promote them to the world. The tender required naming, branding, strategy, and the design of campaign materials that could be used for a wide variety of purposes, including government lobbying, project development, and community building. In collaboration with consultants Stuart & Robyn Buchanan, Heath & Chloe Killen unanimously won that tender with a pitch that would become Mtns Made.





Photo: Ona Janzen



As a cultural identity, Mtns Made operates through two channels. The first is an Executive channel, run by a special branch of the council who use the brand and specially designed materials to bring attention to the local creative industries and assist with economic development. Heath & Chloe continue to provide the Executive Mtns Made team with a range of campaign tools, some of which can be seen below.

The second channel is the open-source Industry channel, which allows local creatives and businesses to use the Mtns Made brand as a mark of association. Buy in from the community was immediate, with overwhelming support for the project and its philosophy. Following a successful launch in 2015, hundreds of professionals were mobilized and signed up to the Mtns Made directory website, designed by Heath. Adoption and use of the brand has grown significantly since then, and has been seamlessly woven into the fabric of the community.


Unveiling the Mtns Made brand ● Photo: Nick McKinlay





Mtns Made merchandise ● Photo: Nick McKinlay



Heath's work for Mtns Made honours the character of the region — both the landscape which is such an integral part of the culture, as well as the community itself which is bold and unpretentious. It also helps helps position the Blue Mountains as a place that is becoming more sophisticated, contemporary, and youthful.


Colour palette, inspired by the landscape

Mtns Made business card
Mtns Made letterhead
Mtns Made advertisment
Screens for Mtns Made campaign video


One of the primary tools created for this project is the directory website. This site allows local creatives to create a profile for their work, to connect with each other, and to enable clients to discover them. Additionally, people who register on the website are provided with a Mtns Made branding package, which they can use on their own work as a mark of association, making this a truly community owned and driven brand.





Mtns Made Directory Website

A popular way that local creatives have engaged with the brand is by using the #mtnsmade hashtag on social media. On Instagram and Facebook there are thousands of examples of artists, photographers, designers, and makers all using this hashtag to promote their work and align themselves with the brand. This is a great example of where the Executive and Industry channels intersect and elevate each other. The Industry activation of the brand helps it to strengthen and grow which then empowers the Executive team use it to build new projects - such as a forthcoming co-working and maker space.
The #mtnsmade hashtag in use



Diagram of the relationship between the two Mtns Made channels


Another key tool in the ongoing Mtns Made campaign is a seasonal newspaper that is made available for free from cafes, shops, and other cultural spaces right across the country. Heath proposed the newspaper as an honest, grass-roots, way to share stories about the local creative industries. So far over 15,000 copies have been distributed, a number of which are sent directly to influencers, tastemakers, and media outlets. A new edition is currently in development and once again Heath & Chloe will be visiting local creatives in their homes and workspaces to create the content for this edition.


Illustrator Edith Rewa ● Photo: Ona Janzen


Craftsman Michael Hoffman ● Photo: Ona Janzen


Artist Emma Magenta ● Photo: Ona Janzen


Photographer Nick McKinlay ● Photo: Ona Janzen


Mtns Made Newspaper #2 — Front Cover
Mtns Made Newspaper #2 — Opening Spread
Mtns Made Newspaper #2 — Edith Rewa Profile
Mtns Made Newspaper #2 — Lyttleton Stores Profile


Mtns Made Newspaper #2 — Emma Magenta Profile


Mtns Made Newspaper #2 — Back Cover





Reading the Mtns Made Newspaper ● Photo: Ona Janzen


The Mtns Made brand continues to evolve and respond to the needs of the community. If you visit the region and take in some of the galleries and stores, you're bound to see it displayed with pride. Mtns Made has brought people together both personally and professionally, helped launch careers and projects into the wider world, and positively transformed the perception of the Blue Mountains.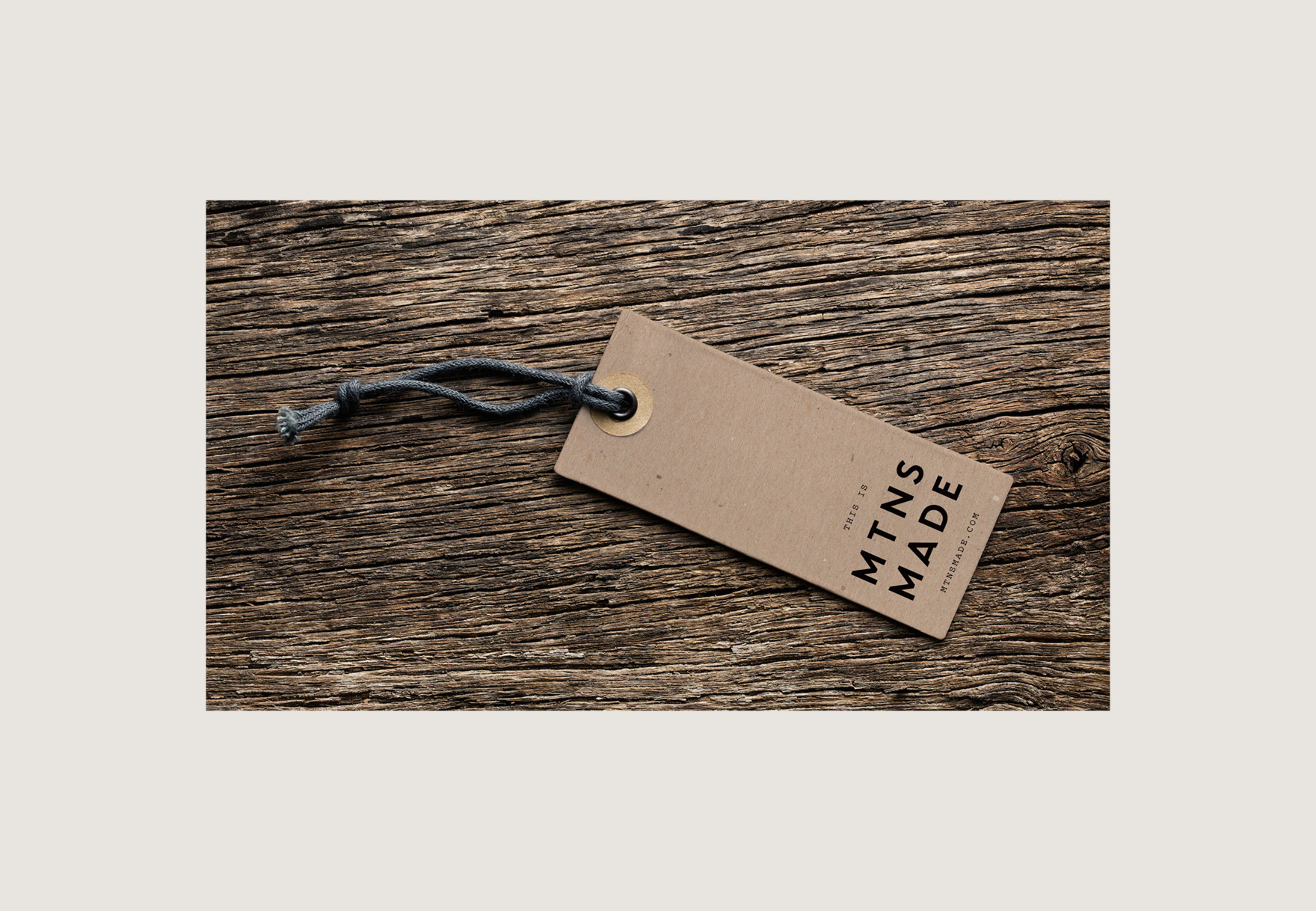 Suggested use for Mtns Made logo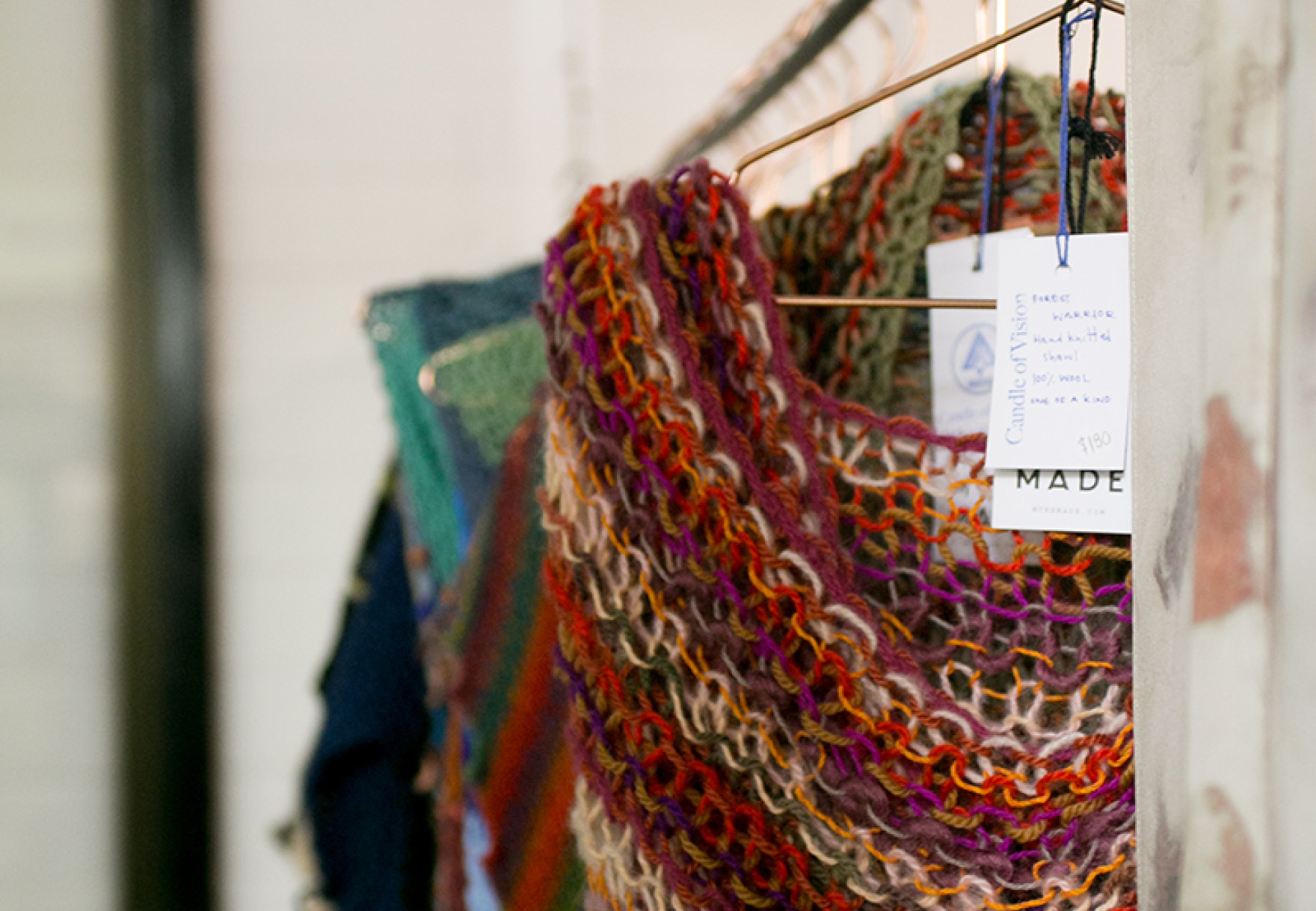 Mtns Made brand in use ● Photo: Georgia Blackie
---
Made on Awabakal & Worimi Lands